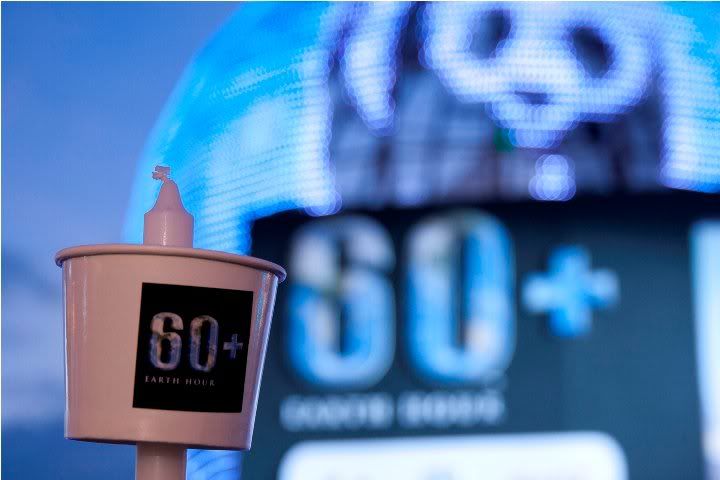 Earth Hour's switch-off event in SM Mall of Asia was well attended. For the third year in a row, the Philippines is the number one participating country in Earth Hour. Aside from the Philippines, more than a hundred other countries have also switched off their lights as a symbol of their stand against climate change.
I arrived in the globe grounds of the mall at 4:00 PM in the afternoon. After which, all of us in the production team became busy with organizing the program and making sure that everything is going well from the staging to the people attending. There were around 1,600 people in the venue and everyone enjoyed the acoustic performances by local bands as well as listening to the pledges of going beyond the hour from representatives coming from different sectors. The best part of it all is the switch-off itself. When the clock strike 8:30, PM everything just went
black
. Mall of Asia and the building around it switched off their external lights. I was shouting when Mall of Asia did the switch-off. It was the moment we all worked hard for: the Climate Change and Energy program officers, the social mobilization officers (Chris, Bianca and Maika), we interns (me and Tiffany) and the volunteers.
I'd like to thank everybody who came in the main switch-off event and of course, every single individual in the country who switched off their lights for Earth Hour and committed to go beyond the hour in his or her own personal way. This also marks the the end of my project with WWF-Philippines as a team member for Earth Hour 2011's Social Mobilization Team and as an intern. Thank you for making Earth Hour 2011 a success. The experience was great as I met a lot of new people and made use of my free time during the semester in a very good way - helping organize a global event on a national level.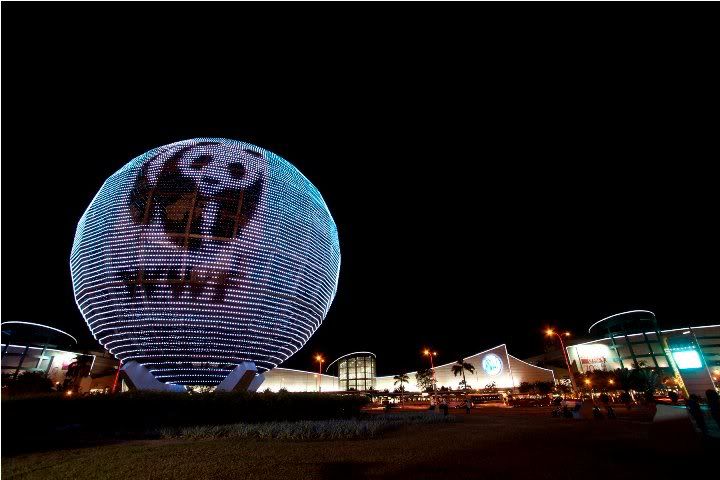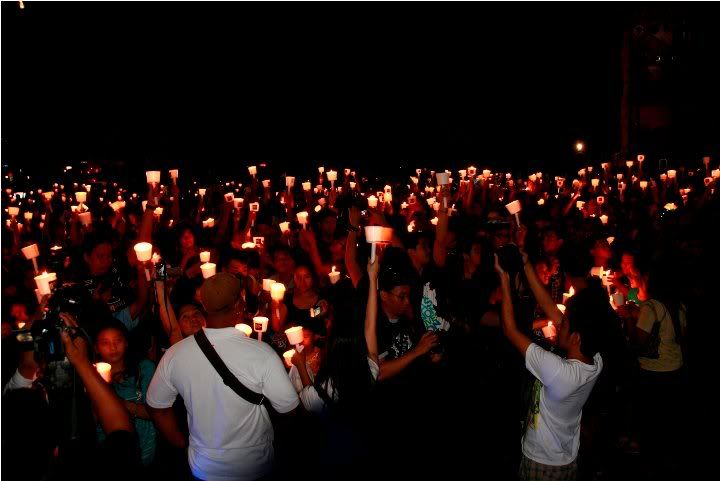 Here's Earth Hour 2011 Philippines' Round Up video shot by Kuya Chris. You can actually hear my voice in the video.